A Mighty Girl's top picks of new biographies about Mighty Women for adult readers.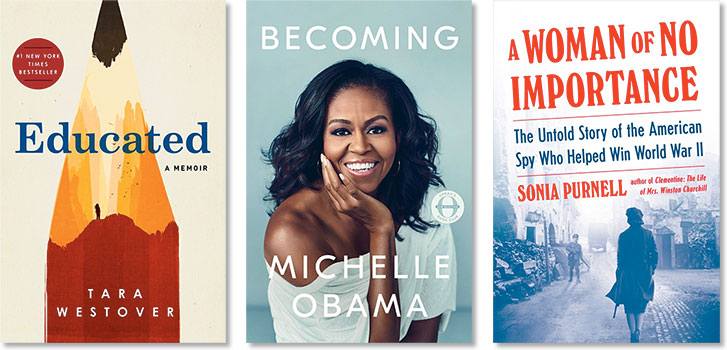 On A Mighty Girl, we feature thousands of books for children and teens about smart, confident, and courageous girls and women, but we are also often asked for reading recommendations for adults about inspiring women of the past and present. To that end, in this blog post, we're sharing our favorite biographies for older teen and adult readers about Mighty Women that were recently released in either hardcover or paperback.
The biographies featured showcase a diverse array of women from around the world in fields including science, entertainment, politics, athletics, and more. Some of the featured women are famous figures from the past, while others are women who are active today, boldly continuing to change the world. All of them have a fascinating story to tell and each one shows the power of an individual to make a difference in her unique way!
The Mighty Women Reading List For Adults
During her eight years as First Lady, Michelle Obama established herself as a powerful advocate for girls and women, while helping to create one of the most welcoming White Houses in history. In her inspiring memoir, she chronicles the experiences that shaped her: childhood years in Chicago's South Side, the struggles of balancing motherhood with her work as an executive, and the challenges that come with stepping onto the nation's political stage. This compelling account by one of present-day America's most iconic women will encourage readers to reach high, defy expectations, and become who they're meant to be. Obama has also written a prompted journal inspired by her memoir, Becoming: A Guided Journal for Discovering Your Voice.